On June 2nd, Capitol Music Group kicked off the launch of the Capitol Innovation Center with a Hackathon in the legendary Capitol Recording Studios located in the heart of Hollywood, California. The Capitol 360 Hackathon was designed to foster innovative ideas and bridge the gap between content creators and the tech community. The two-day event brought together software developers, acclaimed producers, songwriters and influencers to incubate new waves of music-related products, services, and content.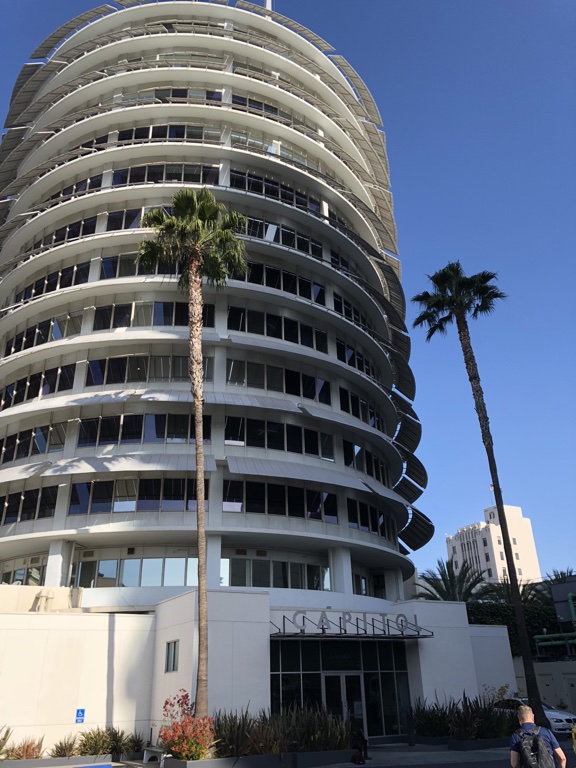 Capitol Studios has a legendary history starting in 1956 and has been a staple of the recording industry ever since. Iconic artist like Frank Sinatra, Nat King Cole and The Beach Boys all recorded there. Walking through the halls, you get a sense of the truly epic amount of great music created within them. It was the perfect place to inspire hackathon creativity.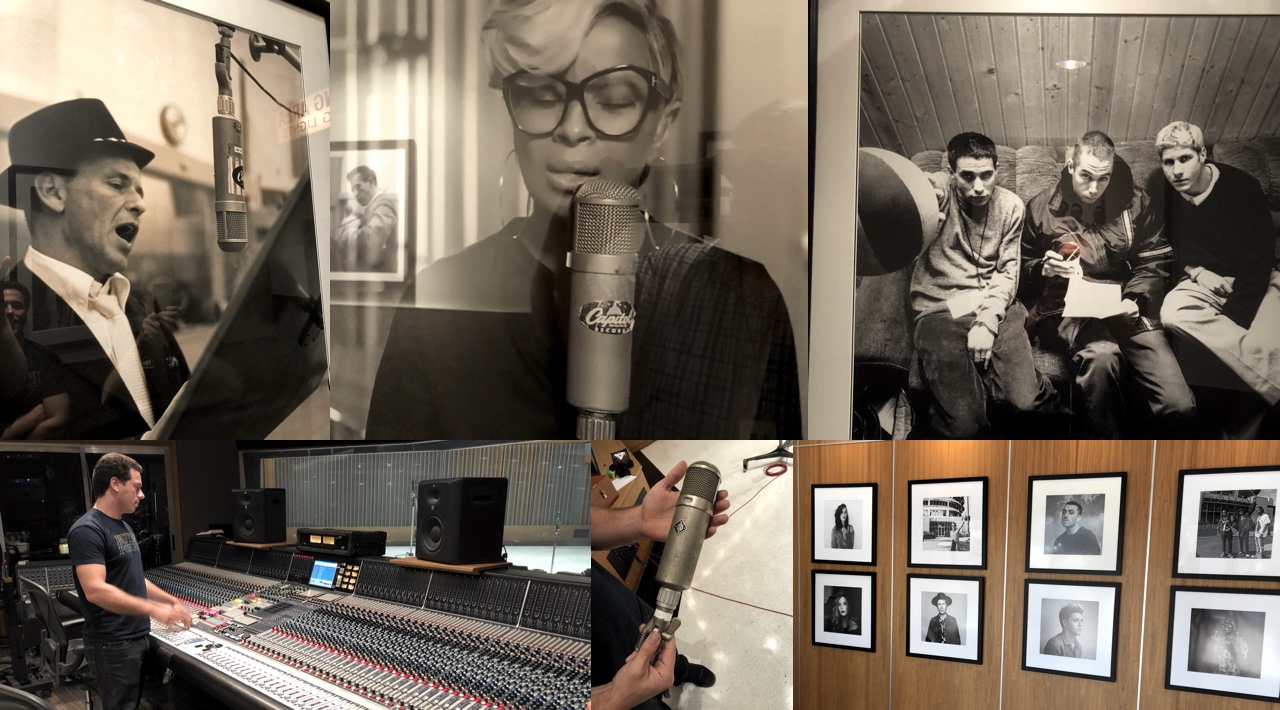 Extend customer Cloudinary, the end-to-end media management solution for the world's top brands, was a premier sponsor for the event. They brought together a powerhouse set of music technology companies including TiVo, ConsenSys, 7Digital and Microsoft and paired them with startup organizers Gener8tor, and HackerFund to support the event.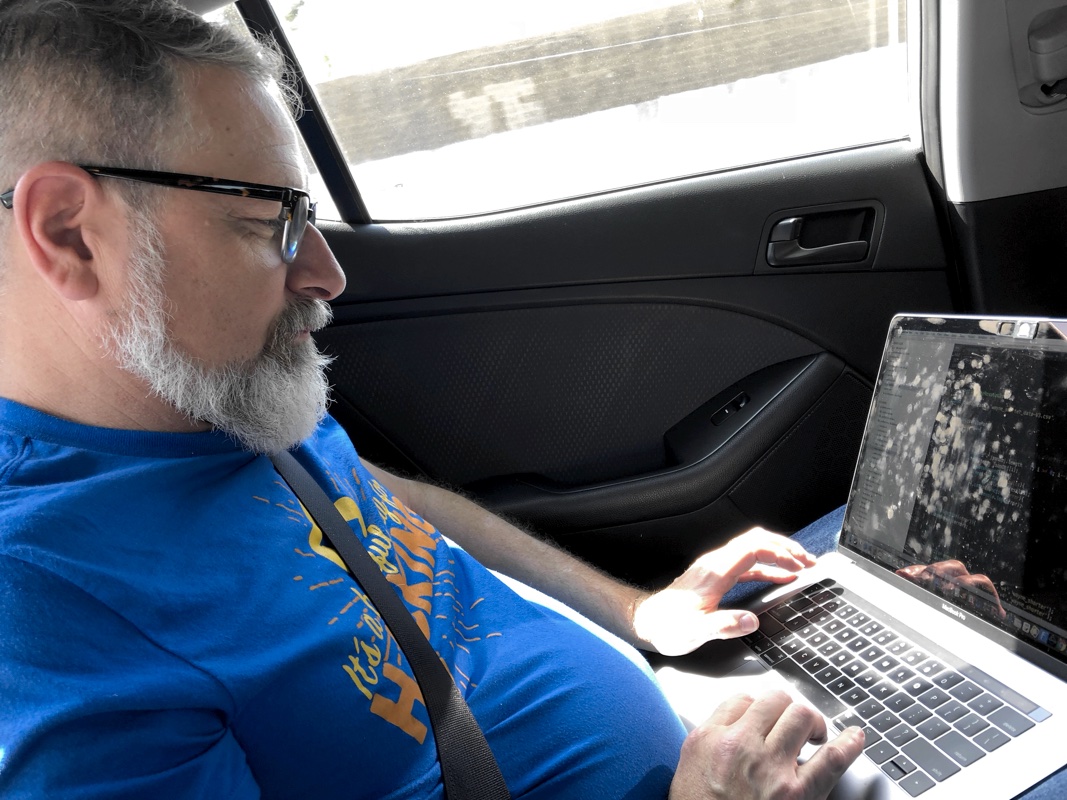 Cloudinary's Dan Zeitman organized a hackathon guide for the event that included all the details needed to jump right in and start hacking. Cloudinary even went so far as to create a blueprint application called Discover Music; an easy to follow template that allowed anyone to get started working with music data quickly.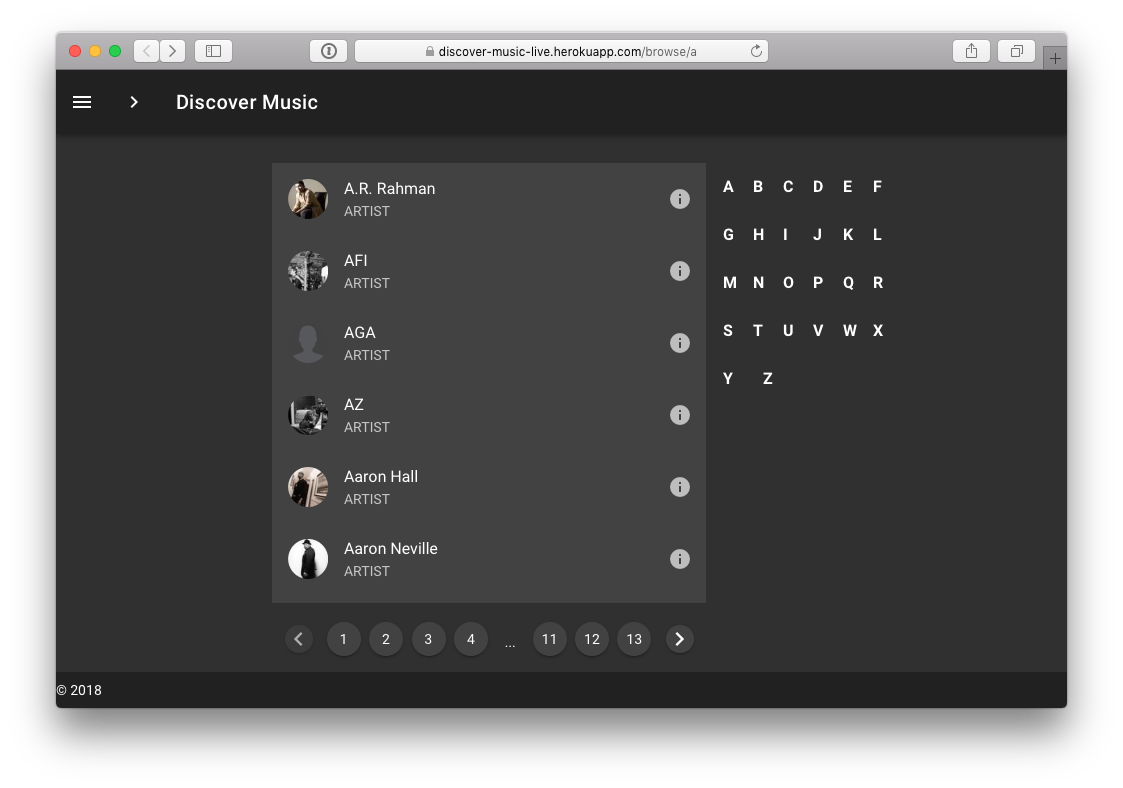 With Cloudinary being an enthusiastic customer of Extend, the Discover Music API was hosted entirely using the platform. Dan created the serverless backend to hide all the authorization details needed to access a treasure trove of music, images, lyrics, and metadata spanning the Capitol and Blue Note back catalogs.
For any team wanting to consume or augment the APIs with additional data, Dan was able to clone the entire setup to a newly created container that the team could then use the Extend Editor to access and tweak. Going serverless gave them a powerful but easy to use platform to build their apps on without having to be concerned about hosting or deployment concerns.
"With Extend we were able to build and deliver a series of Blueprint Applications on a single instance. With the wt-cli client we could then easily clone and deploy secure versions for our hackathon participants enabling them to use in a streamlined and manageable way. Our "Hackathon-in-a-Box" utilizing Extend nails our unique use-case for showcasing Cloudinary's API's to developers of all levels. The simplicity of the Extend Editor underlies the fact that it provides a zero-friction developer experience."
Dan Zeitman – Developer Advocate, Cloudinary
The Winners
Of course, all the participants had great creative ideas, but there were prizes to be awarded! Prizes included a grand prize of $2000, a runner-up prize of $1000 as well as five Ethereum coins valued at over $400 each. Each of the sponsors also supplied free services and gifts to hackers with the best use of their technologies. In total, $19,000 was given away to participants.
One lucky team received a final round interview to participate in Gener8tor's 12-week accelerator program with up to $90k in financing.
The stakes for the inaugural event were pretty exciting.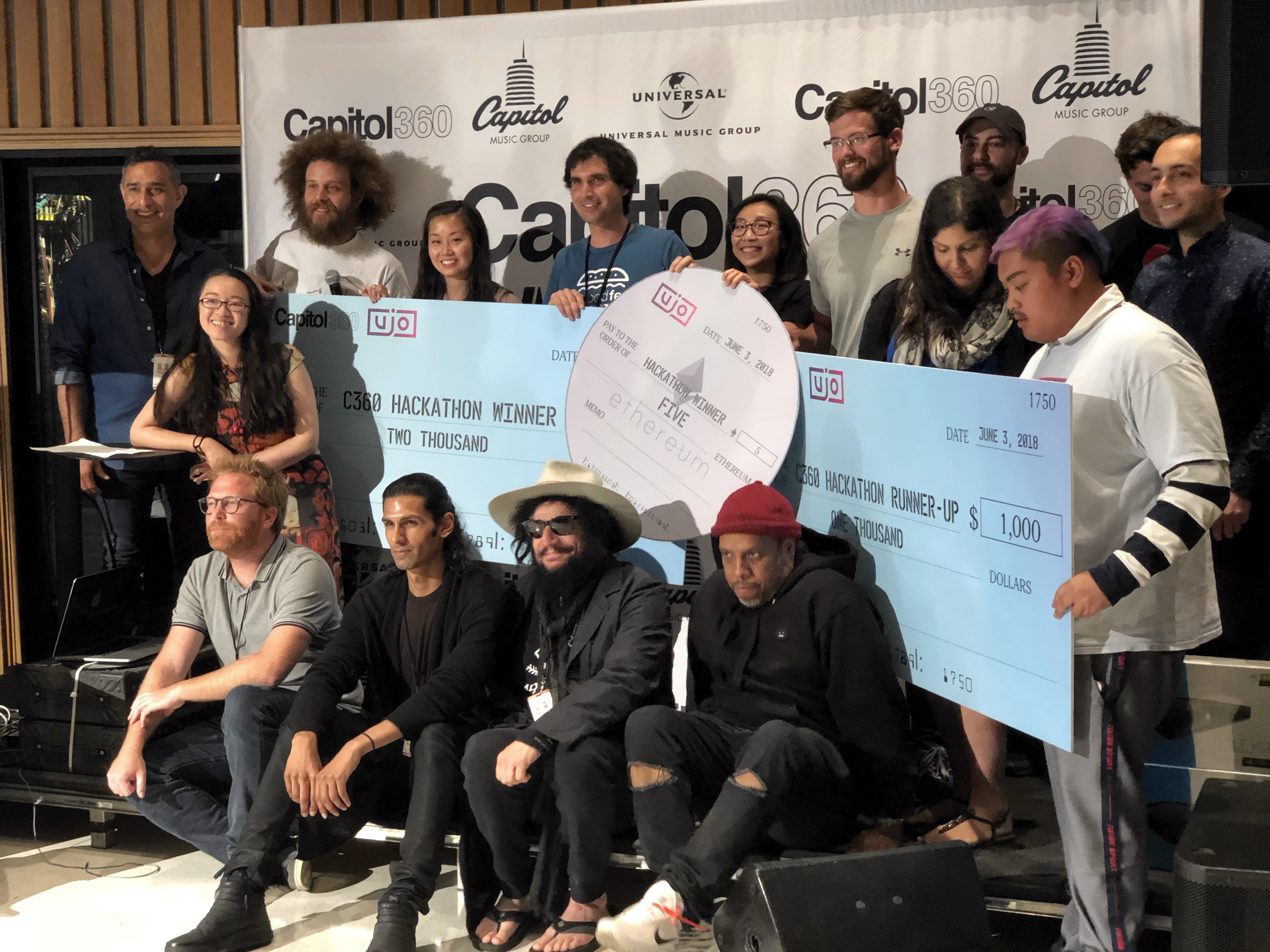 Sound Browser
Candy Quach and Brian Cottrell took home the big win with Sound Browser, a music video browsing application for FireTV. Brian, a mobile software engineer at DirecTV and Candy, a 3D artist made something great.
Sound Browser creates a seamless user experience, while still generating revenue for musicians, by presenting users with the opportunity to purchase products found in the content they are viewing as well as the musician's branded merchandise. The purchases are made directly within the app using Amazon's app purchasing system, making the shopping experience as effortless as possible.
Awards won:
Gener8tor Final Round Interview
LeanSquare Accelerator at Wallifornia MusicTech
Grand Prize $2000
The ConsenSys Choice Award
Cloudinary Challenge
TiVo Choice Award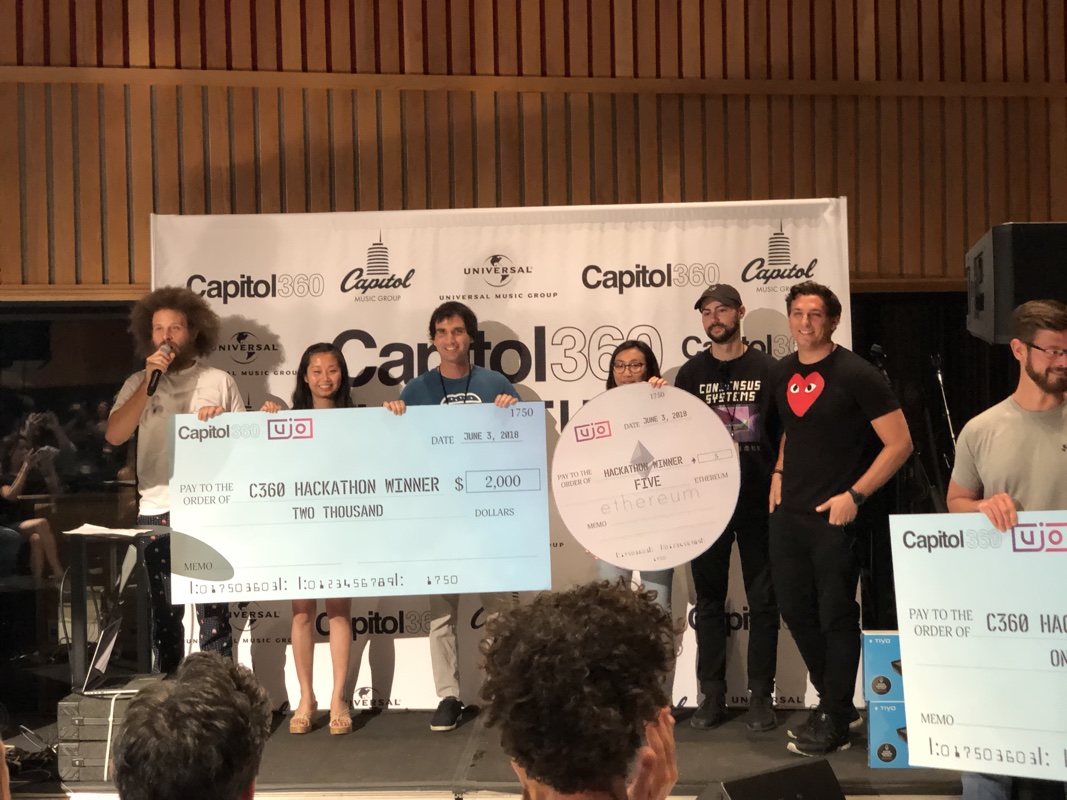 Caraoke
Ali Razfar, Drew Stukey, and Michael Domingo took home second place with their smart road trip entertainment app, Caraoke. Like many great ideas, Caraoke was inspired by a road trip where the team couldn't remember the lyrics to a song they were all singing along to. Sounds like a great road trip already.
Caraoke leverages connected car technologies to allow fans to connect to artist enabling sing-alongs to their favorite songs and discover artist happenings based on their geolocation. Epic road trip to Vegas? Caraoke will introduce you to the hot bands playing in the area.
Awards won:
Runner Up $1000
TiVo Choice Award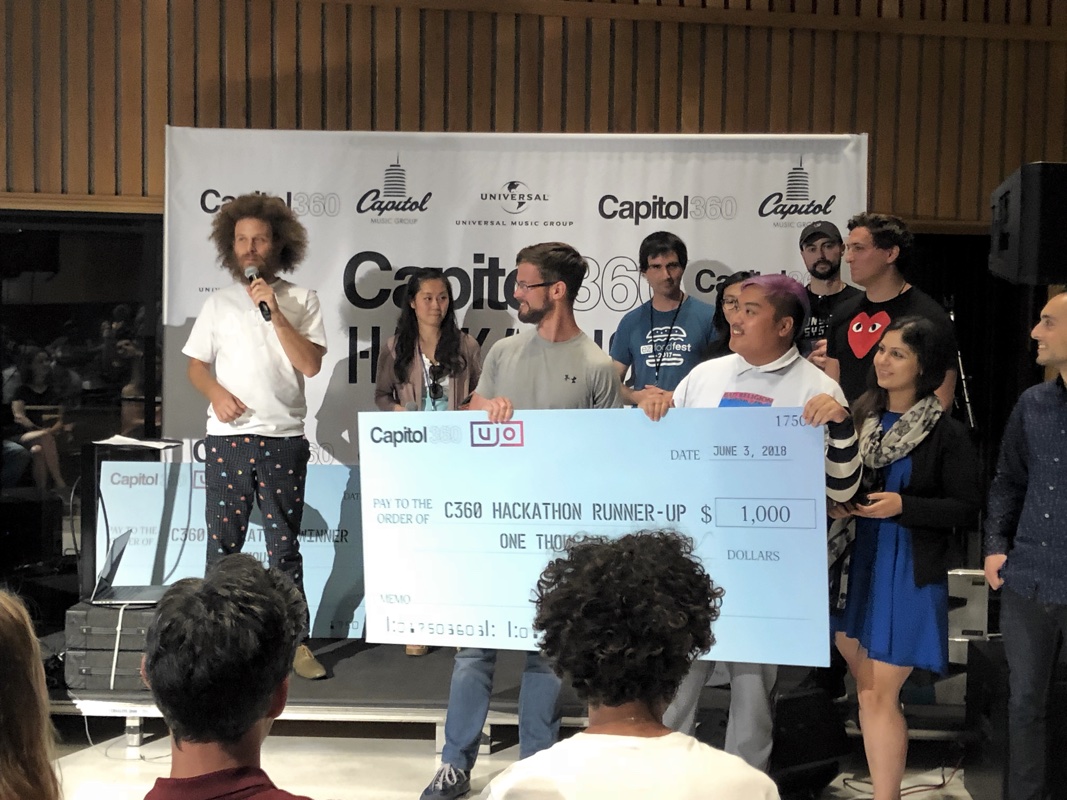 Honorable Mentions
Soundtrax
Vivian Shen, a talented robotics intern at Disney Research, wowed the crowd with Soundtrax. Soundtrax takes any story, performs sentiment analysis paragraph by paragraph and matches them with the mood categories provided by the TiVo cataloging system. It then builds a set of background music tracks appropriate for the mood of the story. An automated soundtrack for any story, amazing!
Awards Won:
Best Use of Microsoft Technologies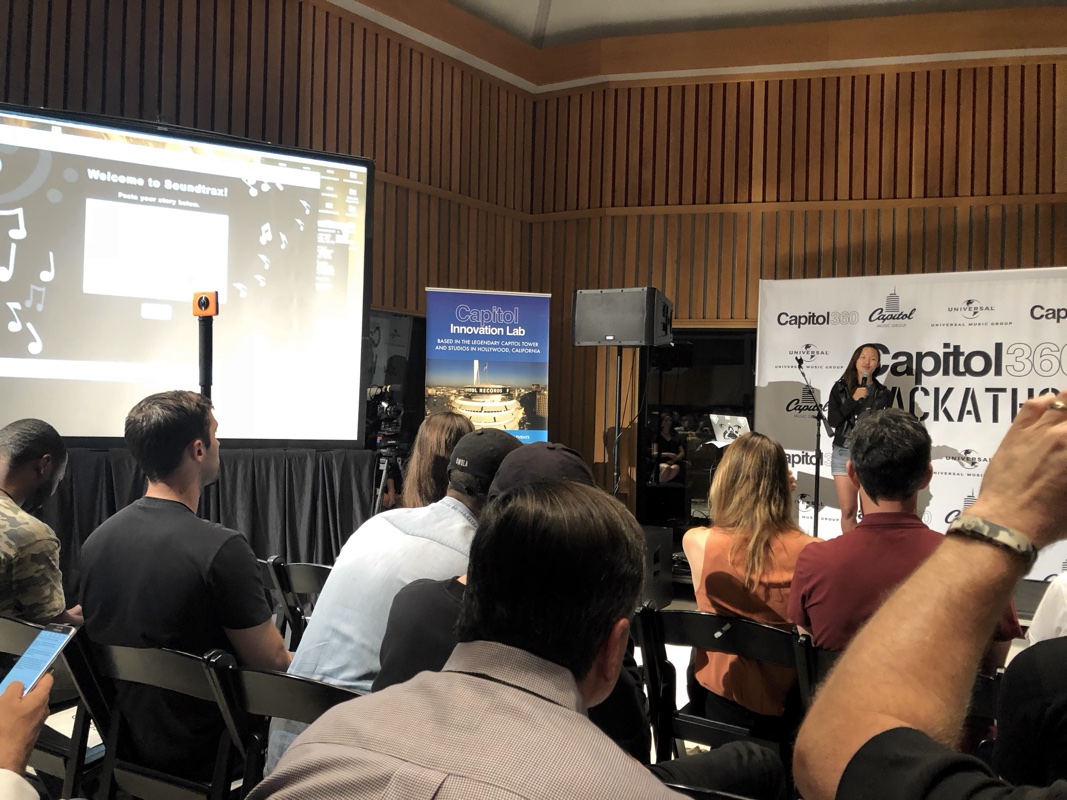 Soul Fusion
Sarah Han and Tal Globus created one of the more surreal entries, Soul Fusion. Soul Fusion is an immersive tool for an artist to brainstorm their creative process. An artist enters an inspirational word or phrase; Soul Fusion then produces a 3D environment populated with related words, images, poetry, quotes and content of various other types to stimulate the creative process.
Awards Won: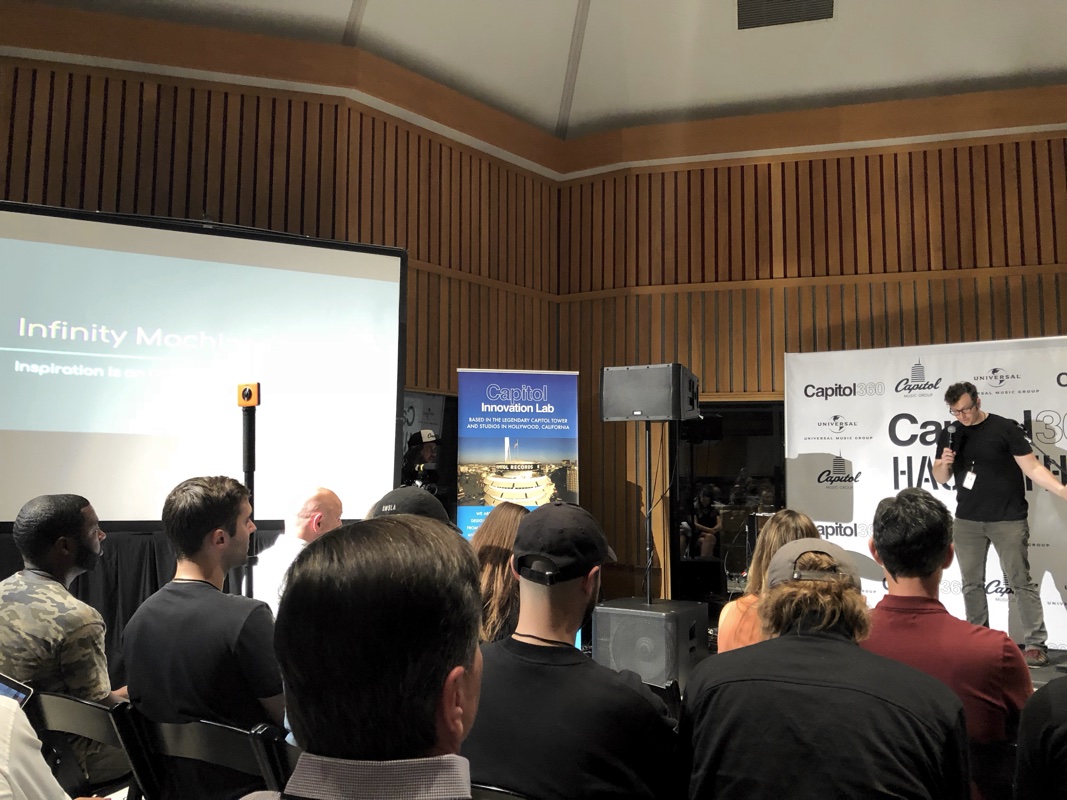 A Shorter AR Experience
Blue Note Records gave participants full access to every bit of media in their archives for jazz artist Wayne Shorter. The creative team composed of Eric Robinson, Justin Stanizzi, Alivia Blount, Wren Reynolds, Izu Sotani, and Paulo went all out to create A Shorter AR Experience.
The augmented reality app creates a mixed world of real and virtual elements to create an immersive visual experience to explore the music and artistry of Wayne Shorter.
Awards Won: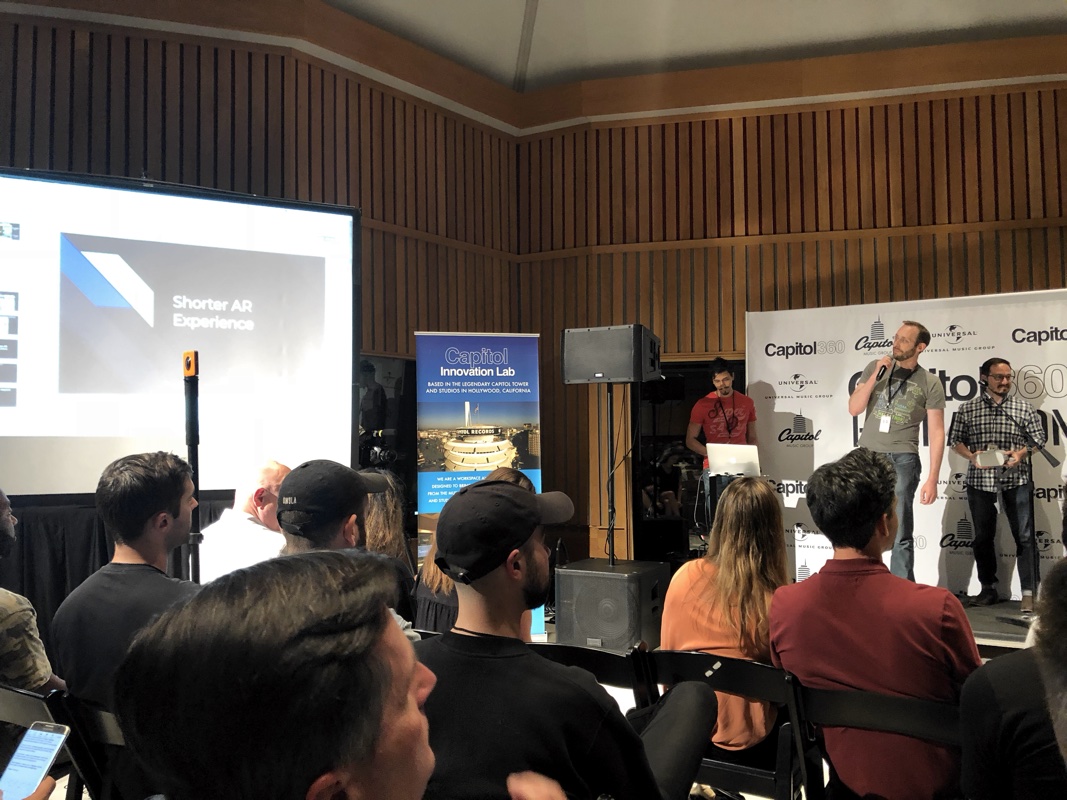 Wrapping Up
Given this was the first hackathon held at the Capitol Innovation Lab, the quality of the applications created and the enthusiasm of the hackers who participated was exceptional. Working in the actual studio where Frank Sinatra and many other artists recorded hits, was a great inspiration. Also, having new and upcoming talent around creating and playing music fed the muse as well.
I look forward to the next event and all of the creative hacks created in this beautiful space. I had a blast. Now that it is all over, the studio is returned to its original state for the next set of creatives to work their magic.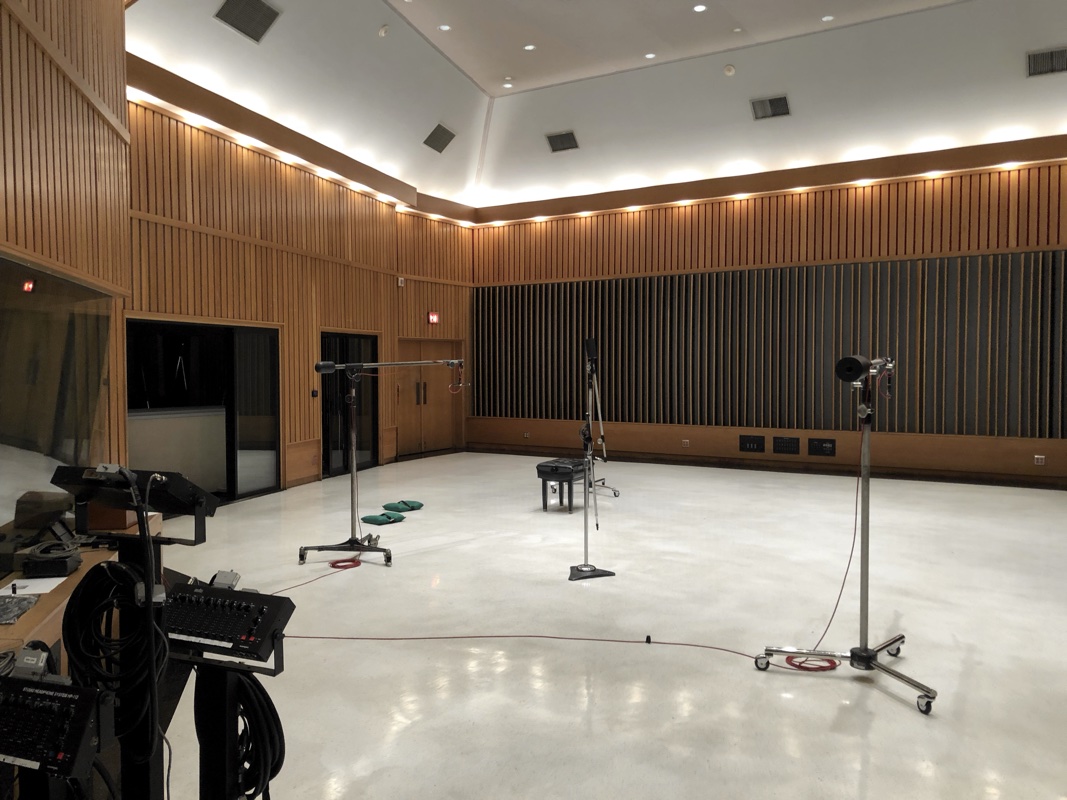 I would like to thank Capitol Records for hosting and Cloudinary for inviting me to participate.